Check Out What's on Live TV Now with Fire TV
Easy ways to watch live TV, in just a few clicks!
You can channel surf until your heart's content using the most popular Live TV streaming apps, including YouTube TV, IMDB, Pluto TV and SLING TV, which are supported through our live discovery features. Make your browsing easy with all of your favorite live television, news, and sports - all gathered in one place! You can choose from nearly 20 different live apps and providers. So if you are asking yourself, "what's on TV right now?" Pick up that Alexa Voice Remote to easily search - or just ask Alexa, and let's find out together.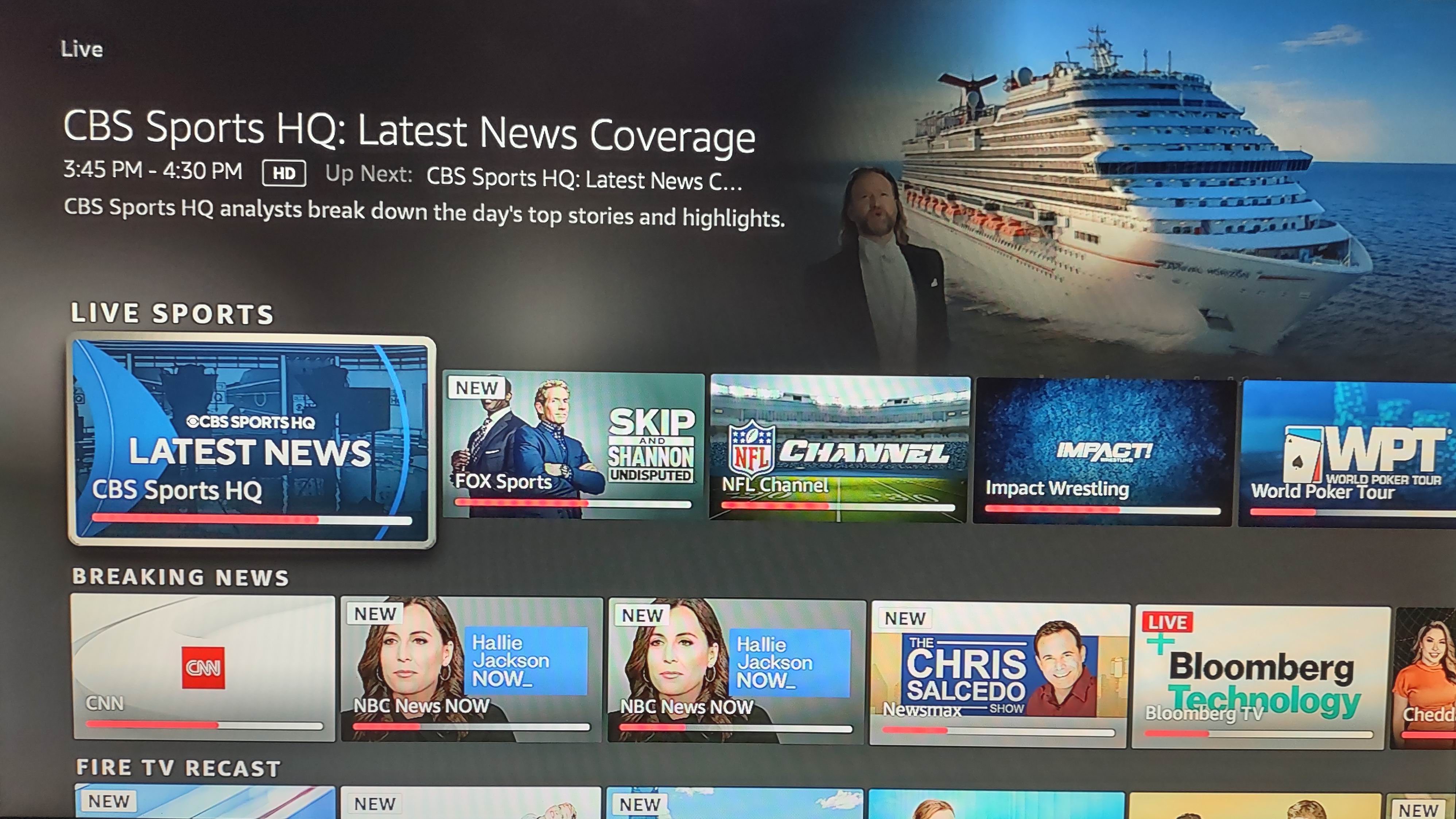 How the live TV experience works:
Begin by choosing and downloading one of the live TV integrated apps including Paid (YouTube TV, SLING TV, and Philo) and FREE (Pluto TV, IMDB, Plex, Tubi, News by Fire, and Xumo). Add a Fire Recast for all your local channels. Now have access to over 300 channels. Once added and signed in, the live channels available will automatically appear throughout your Fire TV experience in the live TV channel menu. Once you select that live channel menu, you can:
Get instant access to rows of live channels available via the Live tab in the home row or the Recents row of your home menu.
The Live tab will display live programming organized by rows and categories such as news, sports and recently watched programs or movies.
Pick and save your favorite live channels for fast viewing (see below for a how-to.)
The integrated channel guide gathers all of your programming options into one spot for easy selections!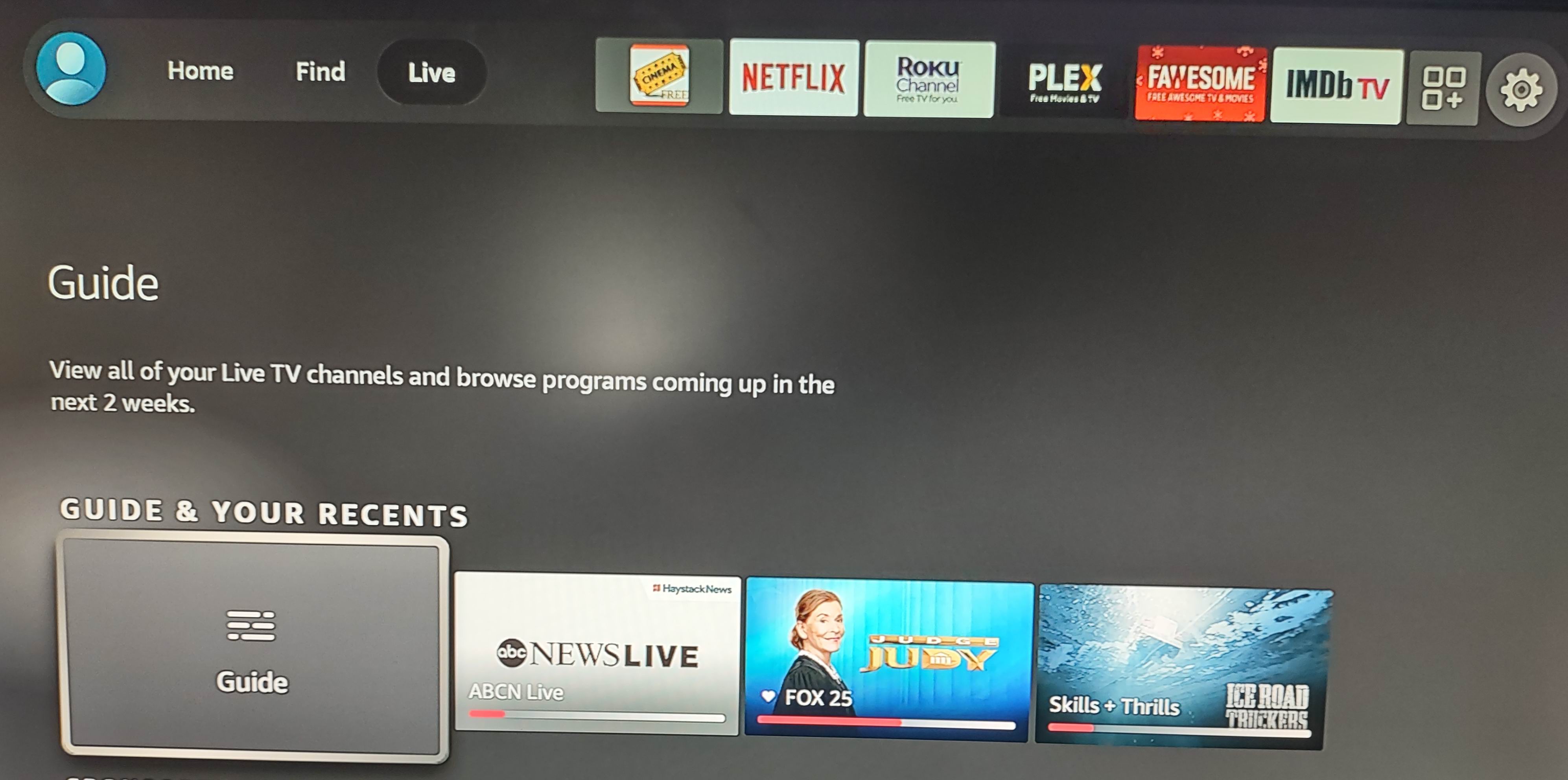 Integrated Channel Guide:
Don't fancy hopping around different apps and menus? The integrated channel guide gathers live television programming and makes them all available to you in one robust menu. Once you have grabbed the snacks, and are ready to surf for that series, sitcom, or sporting event, all it takes is one click to get right in on the action!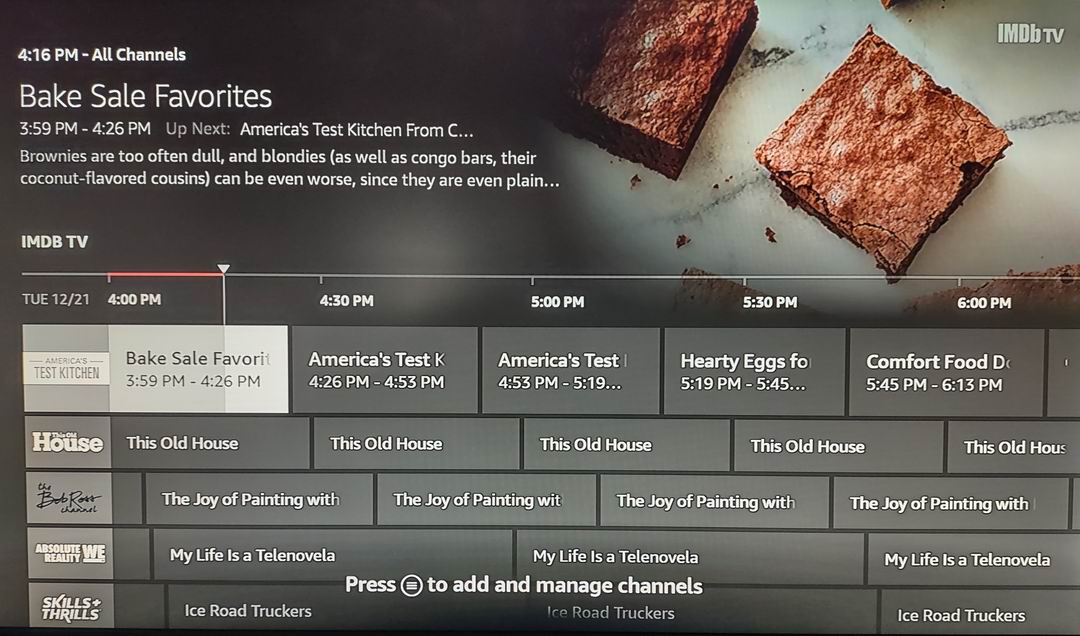 Now, let's round up your favorite ...
Add favorite channels to your integrated channel guide:
1. On your Fire TV, scroll right on your home menu to see Live.
2. Scroll to Guide & On Now and press SELECT.
3. Scroll to your desired favorite channel and press the MENU button.
4. The options menu will open on the right, scroll to Add To Favorite Channels, and press SELECT.
5. Back at the Live menu, scroll to the Options menu at the bottom, scroll to Favorites, and SELECT.
6. Your list of favorite channels will all be waiting for you in one place.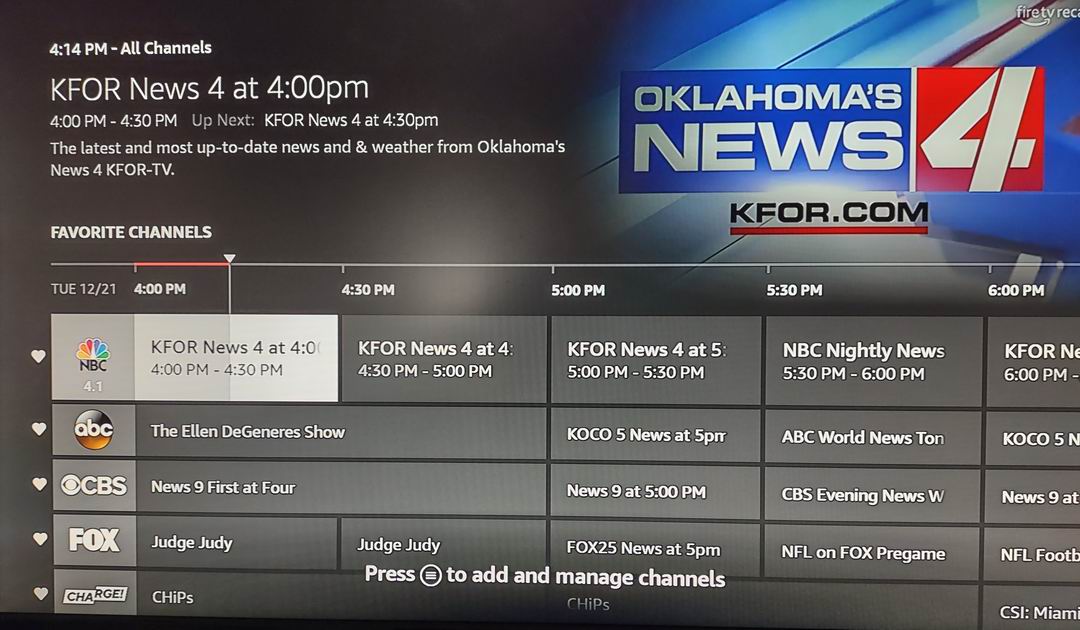 Watch live even faster with Alexa!
Have Alexa find and play the integrated live TV that you seek! All you have to do is ask. Try these commands using the Alexa button on your remote:
"Alexa, show me Live TV on Fire TV."
"Alexa, tune to FOX News."
"Alexa, tune to ESPN."
"Alexa, find the CBS This Morning."
Integrated apps using the Live tab:
Fire TV has an abundance of live TV apps, including SLING, YouTube TV, and Philo. Plus, Prime Video Channels like MLB.TV, NBA League Pass, PBS Masterpiece, and Britbox by BBC & itv. The Fire TV live TV experience is also available for customers of Fire TV smart TVs.